Clipping press
This line is produced in different versions (30 to 50 Ton), supplied turnkey and comes with soundproof cabin.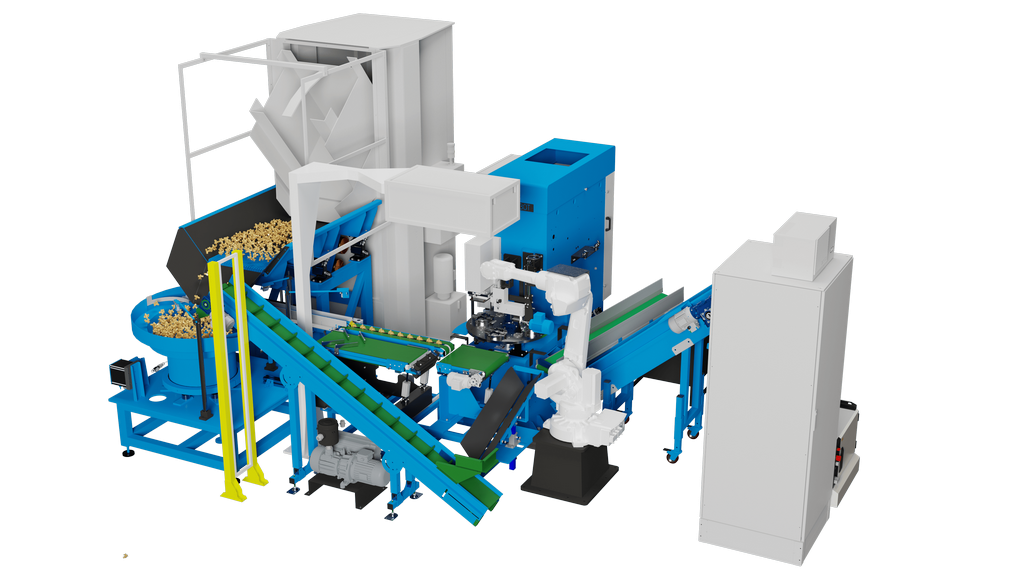 high machine productivity: +30% increase in productivity
single source turnkey supplier
flexibility and 3-shift operation
piece counting and box management
self-learning operating software
high buffer: no operator presence
quick tooling: 20 minutes
The robotic blanking line, complete with 'Easy' press and patented robot-guided vision system (DRS) for part location, is suitable for clipping brass and bronze, e.g. for the fittings and valve industry.
The press is equipped with workpiece deposit control systems and workpiece ejection in the event of incorrect positioning.
Depending on the type of part, the technical features and the surface to be punched, we can guarantee an average hourly output of up to 2,200 parts and a three-shift operation, with the possibility of automatic shutdown in the night.

Let's start your project.