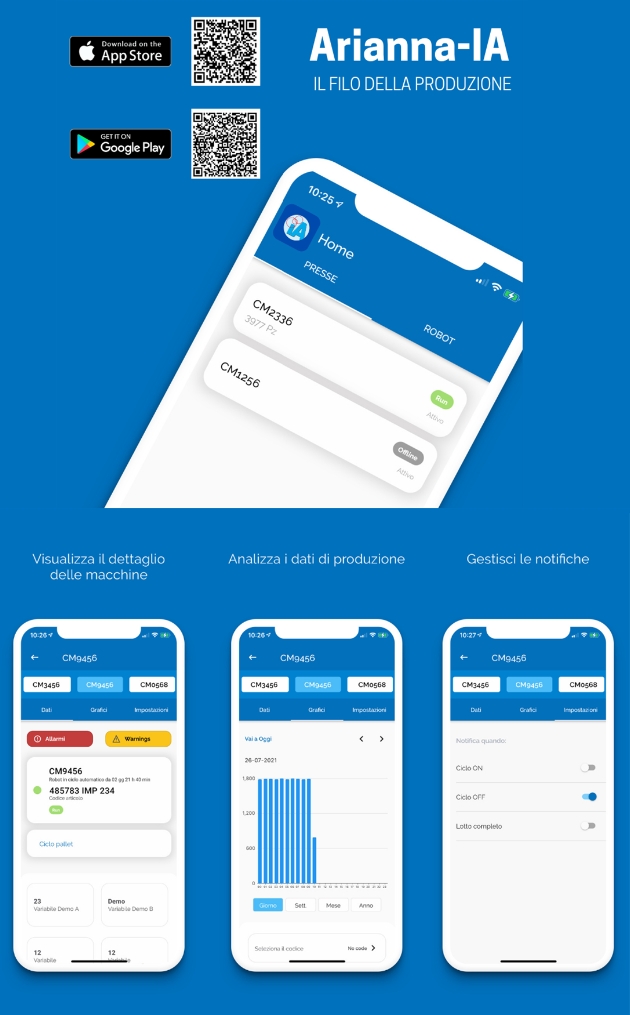 Our ARIANNA mobile APP allows, in a few simple steps, to remotely monitor the production data and the status of the robotic systems.

Thanks to this application you will be able to know if the machine is in a "Run" or "Stop" mode and to quickly check how long it has been in such mode.

Furthermore, it is possible to retrieve information related to production, such as the number of parts produced per day and access the detailed list of alarms and warnings without any type of direct intervention on the machine.

The app also provides the user with the possibility of setting a series of notifications in order to stay updated on any change in status.

This allows our customers to reduce machine downtime, as any problems that have occurred are reported in real time through the application.