Unica Loading
UNICA LOADING is an innovative automation solution for machine tools.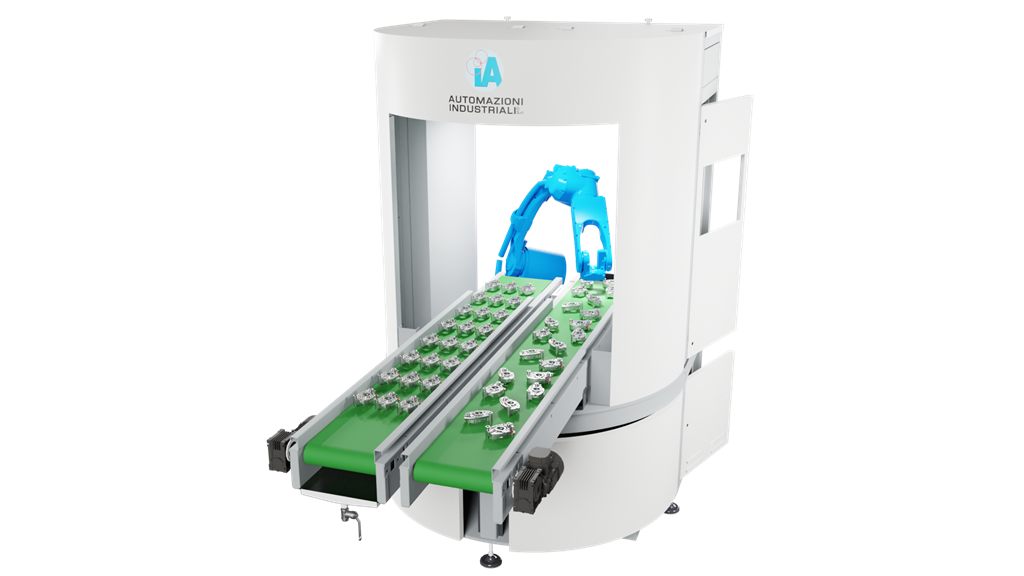 applicable to various CNC machines
fast plug&play installation
compact, transportable and adaptable
safe human-machine interaction without barriers
payback in less than 1 year
Depending on the type of machine and production requirements, such as the type of parts or available space, there is a choice of four configurations: with rotary table, circular vibrator, 3D bin picking or conveyor belts.

It is an extremely compact and space-saving solution, perfect for those who require automation but have space limitations and are particularly suitable for high cycle times.
Its high flexibility and versatility also allow it to be moved and transported easily and retrofitted to other machines. The extreme ease of use and set-up allows different types of parts to be handled and makes tooling quick and easy (around 10 minutes).
Access to the machine is safe without barriers, for better human-machine interaction. This solution also guarantees >95% efficiency and the payback is less than 1 year.

Let's start your project.