3D Bin Picking
Thanks to our intelligent 3D vision system (3DRS), we are able to develop applications that allow the detection and picking of bulk parts directly from the bin (Bin Picking).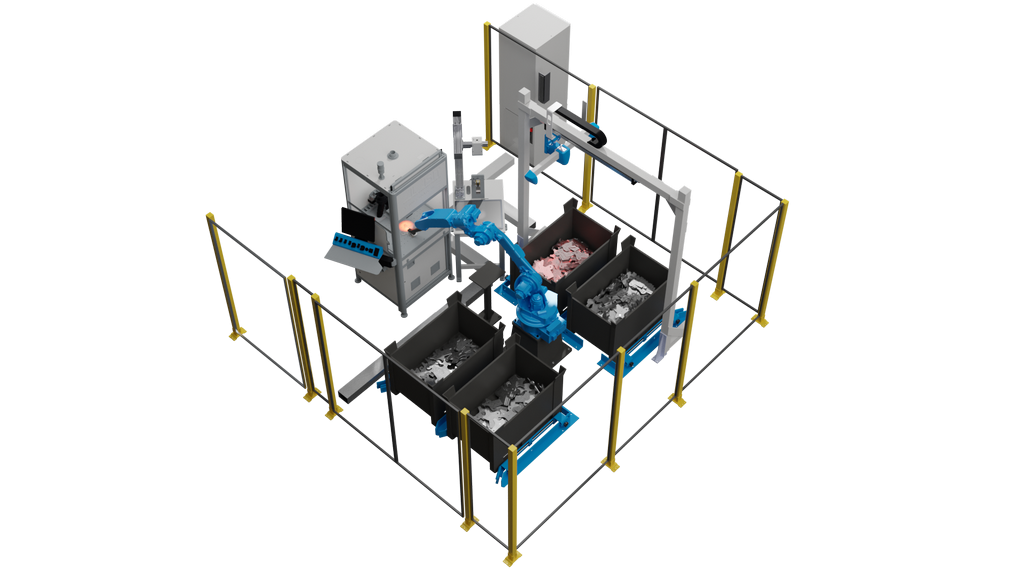 intelligent 3d vision system (3drs)
picking of parts directly from the box (bin picking)
simple integration and maximum flexibility
no need to save gripping positions in the bin
possibility to manage picking with multi-gripper
very short picking location and calculation times (5" to 14")
possibility to manage boxes of various sizes
reduced search times (possibility to search in two directions)
customisation of the system
A suitable solution for high cycle times, designed for easy integration and maximum flexibility, it can work for applications with a high production level, even under difficult working conditions.
Let's start your project.